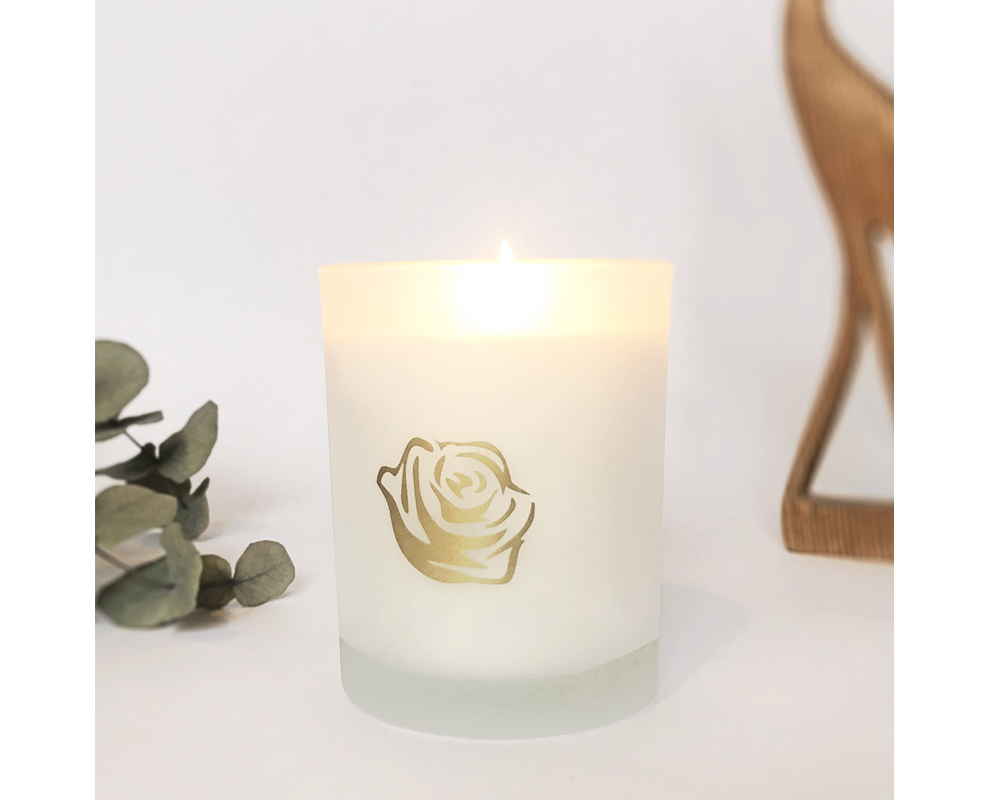 Scented Candle Neroli
Exclusive scented organic candle made in Sweden. The candle has a mild scent of neroli (orange blossom), rose, bergamot, cloves and sandalwood. The wax is based on rapeseed oil from Swedish farmers. 100% natural and certified vegan. Burn time approx. 50 hours.
Note that this candle is made entirely of renewable raw materials and does not contain paraffin, stearin, palm oil or soybean oil.
It provides clean combustion and minimal carbon dioxide emissions.
Cut the wick before lighting so it is 0.5 cm long.

For best results, always burn the candle until the candle masson the surface becomes liquid all the way to the edges of the light.

Burn time about 50 hours with low sooting value.

Recyclable packaging, sorted as colored glass.

100% biodegradable.
RAPESEED OIL WAX, COCONUT OIL WAX.
Essential oils:
CITRUS AURANTIUM Neroli, orange blossom.
ROSA DAMASCENA rose.
CITRUS BERGAMIA Bergamot.
EUGENIA CARYOPHYLLUS Clover.
SANTALUM ALBUM Sandalwood.



100 % natural and 100 % organic certified ingredients. 100 % vegan.
Organic skin care shall feel good.