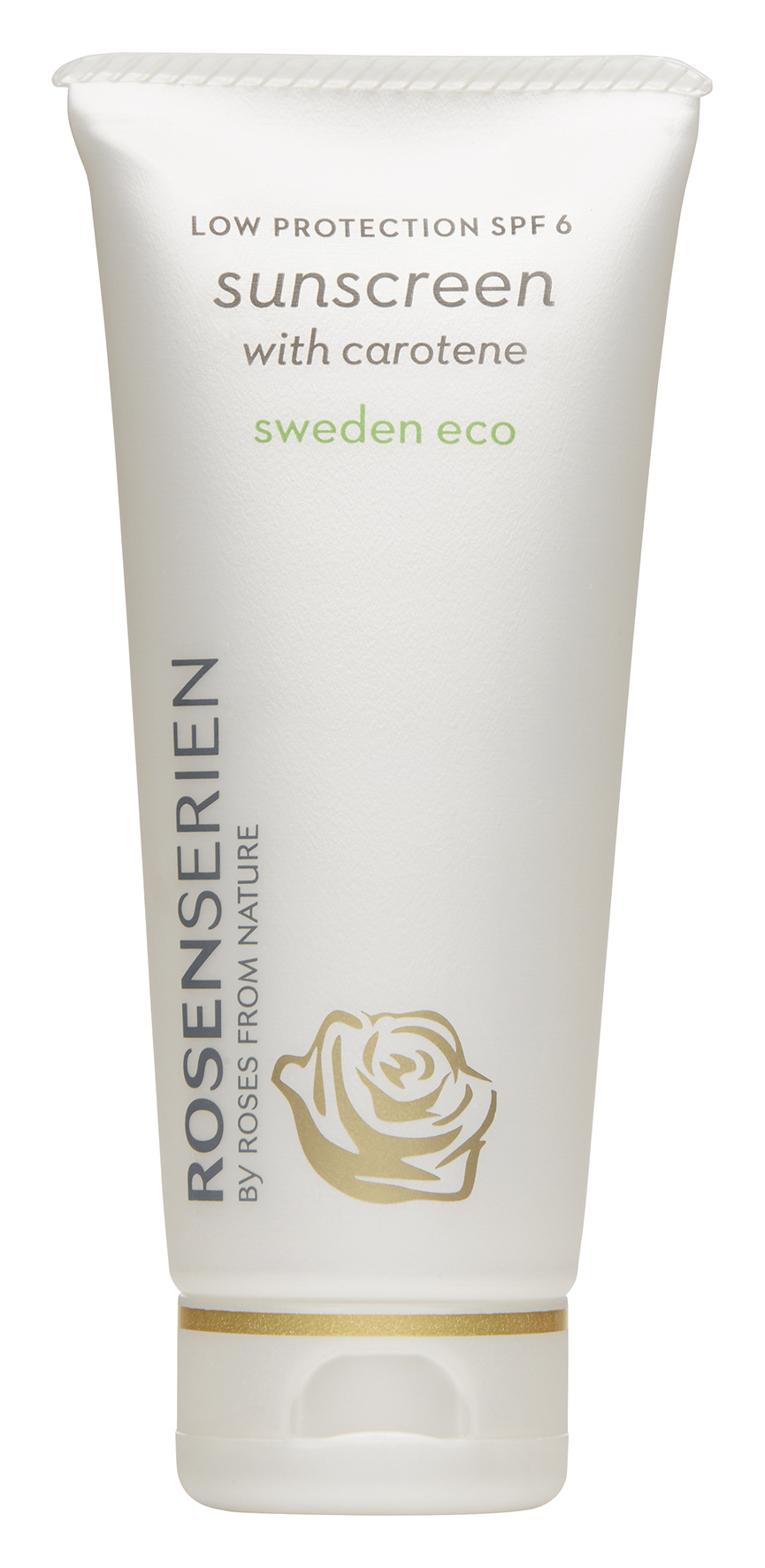 All skin types
Sunscreen with Carotene
Sunscreen for the face and body that provide protection, nourishes and moisturizes your skin. The bass is fair trade aloe vera gel that moisturizes and nourishes the skin. Sunscreen also contains omega fats and vegetable oils strengthen and protect your skin.
Only naturally physical sunscreen with security set particle size (do not contain nanoparticles).
Fresh scent of cranberry. Suitable for all skin types.
Sun protection factor, SPF 6
Size: 100 ml
Shake well
Advantageously used before, during and after sun exposure.
Apply liberally before you go out in the sun.
Repeat frequently, especially after swimming and toweling.
Too low dosage gives less protection.
Aloe barbadensis leaf juice*, Helianthus annuus seed oil*, Olea europaea fruit oil*, Titanium dioxide, Sodium stearoyl lactylate, Caprylic/Capric triglyceride, Glyceryl stearate, Glycerin*, Cetyl alcohol, Polyhydroxystearic acid, Betacarotene, Hippophaë rhamnoides seed oil*, Brassica napus seed oil, Rosmarinus officinalis leaf oil*, Zea mays oil, Tocopherol, Beta-sitosterol, Squalene, Rosa damascena flower oil*, Glycine soja oil, Sodium anisate, Sodium levulinate, Stearic acid, Sorbitan caprylate, Parfum, Alumina, Aqua.
*Ingredient from organic farming according to EEC 834/2007 and USDA/FDA standard.



100 % natural and 77 % organic certified ingredients.
100 % vegan.
Organic skin care shall feel good.