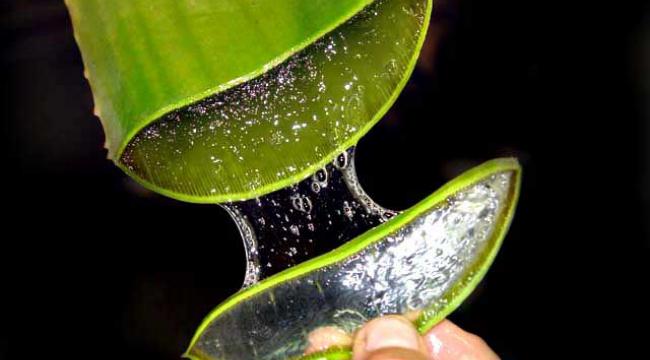 Rosenseriens philosophy
100 % natural origin and high content of organic certified ingredients.
Rosenserien focuses on quality raw materials that are active as they contain cell activating agents. All content is natural and plants and herbs come primarily from organic cultivations.
An organic and fair trade base of aloe vera gel
Rosenserien's products are based on certified organic and fair trade aloe vera gel instead of water, which means that the products last a long time way and the need for preservatives is minimized. Chinese green tea and cold-pressed vegetable oils are also used as a base for many of the products. Rosenserien has invested in quality ingredients despite their relatively high price compared to the cheap biological ingredients that are included in many so-called natural products. Cheap ingredients are often less effective because they do not contain cell activating substances. Our plants come from organic cultivation. This means that the plants are not sprayed with chemicals or artificial fertiliser, and that they are harvested by hand. All the major cosmetics companies have now realised that only top quality natural ingredients can soothe and care for skin in the right way.
Essential Rose oil from Bulgaria
Naturally, rose oil is an important part of Rosenserien and is found in almost all our products. Roses have been used in skin care due to their efficacy and fragrance for thousands of years, in places such as India, China and Ancient Greece. Rose oil has a fantastically beneficial effect on all skin types and is particularly good for sensitive and mature skin types. Rose oil is also considered to have a calming effect on irritated skin and on shallow capillaries. It takes 5000 kilos of rose petals to produce 1 litre of rose oil.
Cold-pressed oils, Chinese green tea, herbal medicine…
Other ingredients used by Rosenserien are cold-pressed vegetable oils from avocado, jojoba, olive and sea buckthorn, Chinese green tea and plants and herbs that are traditionally used in herbal medicine. There are ingredients that are softening, calming and repairing, and others that are activating and stimulating, even down to a cellular level. These are used to achieve the desired effect for different skin types and skin problems.
Read more about Rosenserien's ingredients ››
No animal testing
Rosenserien's products contain ingredients that are known to be hypoallergenic. They are dermatologically tested on human volunteers, particularly on those with sensitive skin. There is no testing on animals and Rosenserien is approved by "Djurens Rätt" (Animal Rights Sweden) and PETA. None of our products contain animal ingredients.
Natural and vegetable ingredients
Rosenserien's products content are 100 % natural  and the scent comes from essential oils. Rosenserien's products have a good pH balance and are effective, with an excellent balance of vitamins, minerals, proteins, trace elements and antioxidants. All oil used are from plants, for example avocodos, olives and sea buckthorn. We use some ingredients from coconut oil, all organic cultivated in Dominican Republic.
Natural preservatives
To ensure the sustainability in the products, Rosenserien uses vitamins C and E and different plant salt from rice and basil. The products have a shelf life of two to two and a half years from the date of manufacture. All packages have a best-before date, which also applies to an opened package. The scents subside after opening as we only use small amounts of natural fragrances.
Rosenserien and the environment
Rosenserien cares about the environment and our planet. All our packaging is recyclable and made from recycled plastic collected from the oceans and we use environmentally-friendly inks. Nor do we have extra boxes outside the packaging. Rosenserien is a climate smart choice because production takes place in Sweden, in Östersund and the products are concentrated and last long. This makes the volumes smaller and less transports are required, resulting in fewer carbon emissions. It also means that customers consume less packaging each year. Organically grown ingredients also contribute to helping the environment, for the consumer, for the farmer and for our planet.