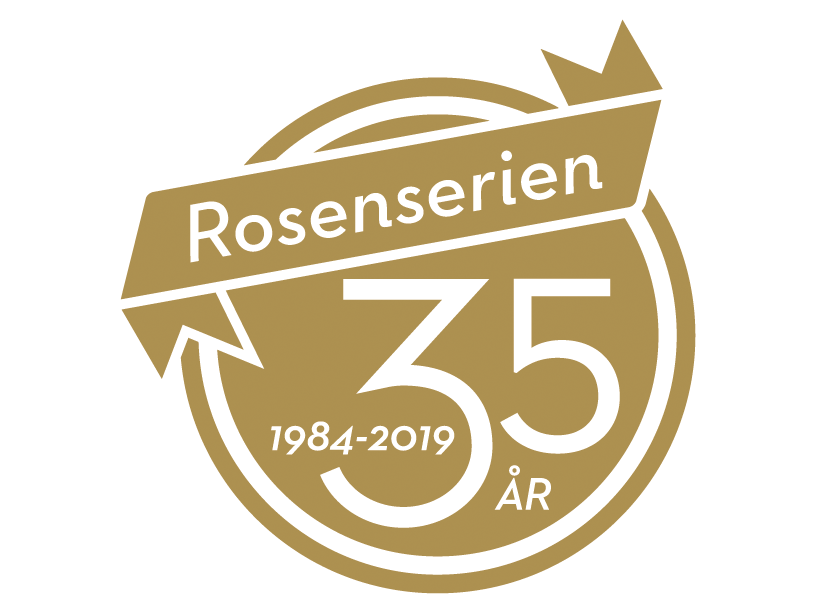 Rosenserien history and the company today
Rosenserien has manufacured natural skin care products since 1984. Today the demand and interest for natural and organic skin care has increased hugely which is very cheering.
How it all started
The story about Rosenserien begins some 40 years ago. Laine Nilsson, one of the founders of Rosenserien, worked as a hairdresser and noticed that her skin was not feeling well from the strong permanent and staining fluids that she worked with. The skin on the hands and face became dry, irritated and started to flake off. Laine began to examine the contents of these products and what it was that made her skin react. She saw that there were many different chemicals and also toxic substances in these products. After she examined the content of the skin care products and found the same substances, although in lesser amounts. Laine also discovered that the rules for what might excist in the products for hair and skin, where virtually nonexistent.
Laine Nilsson began to explore options to see if there where products without these synthetic and toxic substances. She found alternatives , and after studying and using other natural products, Laine got ready to develop a separate series. In the early '80s , she contacted with a friend , Agneta Törnqvist and various chemists in the area and in 1984 where the first products from Rosenserien ready to sell.
Rosenserien products selling where launched by home party and in skin care salons. With the enthusiastic salesman and satisfied customers, Rosenserien where spread rapidly across the country. After a few years started the first health food stores to sell the products.
Rosenserien today
Rosenserien is today sold in all health food stores and there are nearly 150 Salons and Spas working with the series. There are also a large number of skin care consultants around the country selling Rosenserien products. The product range has been expanded and currently consists of about 40 items, and a number of salon and spa products. Sales have grown big and today, people are much more aware of all additives and toxins found in skincare products and to use clean products. There are also more regulations on what substances can and can not be used in skin and hair care.
The company RS Biokosmetik AB
Rosenserien is manufactured by RS Biokosmetik and is today controlled by Laine Nilssons daughter, Carina Swartz. Carina is dedicated to natural and organic skin care and want to continue her mothers mission to spread clean and organic skin care products to all people. Together with her husband Jerker, has she developed Rosenserien to one of the leading brands in the Swedish organic cosmetic industry. RS Biokosmetik and Rosenserien have received many awards, both "The Company of the Year" in Valdemarsvik and as one of Swedens "Super Companies" 2010 and 2011, selected by the magazine "Veckans affärer". Rosenserien has also received "Årets Guldäpple" 2008 and 2012, meaning, selected as "The organic cosmetic product of the year" by staff in health food stores. In recent years Rosenserien has received many awards for various products and in the year 2021 three different awards for Best Organic Beauty Brand: Stockholm Beauty Week Award, Global Makeup Awards Scandinavia and LUXlife Magazine! 2022 Carina Swartz won the title "Who's Who" in Green Beauty Scandinavia 2022.