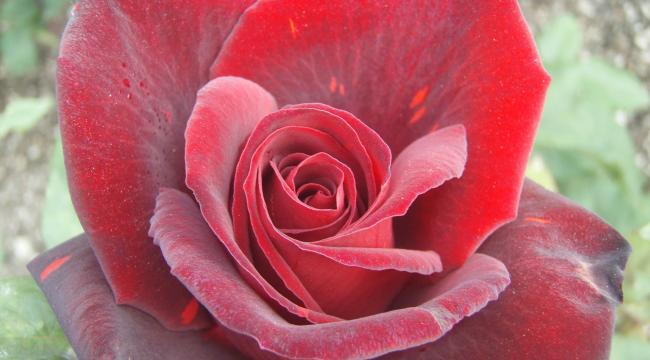 Questions and answers
If you have questions regarding Rosenserien's products, labels and content, please look at the questions and answers below. If you do not find an answer to your question there, you can email our customer service: info@rosenserien.com
What is a mineral oil?
Mineral oil is a collective name for oils/fats that originate in the mineral rock. It is a biological product from the start. When you extract gasoline from crude oil, the fat remains (gasoline is not fat) and this fat is used in cosmetics. Mineral oil can also be produced in other ways, including by recycling fat from street kitchens and chicken grills. There are many names for mineral oils, e.g. petrolatum, mineraloil, vaseline, paraffinum, white oil. What the mineral oils have in common is that they do not contain any essential fatty acids, vitamins or minerals that the skin can absorb and they clog the pores in the skin. Lubricating often with a product that contains mineral oil eventually makes the skin "lubricant dependent", i.e. it feels dry after cleaning and you have to lubricate it often. It is especially common to be addicted to lip balm, as ordinary lip balms mostly consist of vaseline (a mineral oil).
What pH value do the Rosenserien products have? Why is pH important?
Rosen series products have the same pH value as the skin, i.e. 5-6. The pH value of a skin care product affects, among other things, how easy it is for the body to assimilate it. If you use products with too low a pH value, the skin must work to restore the pH value.
How long is the shelf life of Rosenserien products after opening a package?
Rosen series products last until the best-before date even when the packaging is opened. The shelf life is 1.5-2 years from the date of manufacture and the best before date is indicated on all packaging with month-year. However, the scent changes after the package has been opened for a while, a natural reaction with oxygen as we only have natural fragrances.
Are there parabens in the Rosenserien products?
There are no parabens in any of the Rosenserien's products. To guarantee the durability of the products, C and E vitamins, other antioxidants and various plant salts are used, which creates a self-preserving system.
How do you become a dealer for Rosenserien?
Read on "Become a reseller".
Does Rosenserien have an environmental policy?
Rosenserie works actively for a better environment. Read about Rosenserien's environmental work here.
Are the Rosenserien products organic?
There are different "levels" of what is meant by organic skin care, different labels have different rules. See more answers to questions below. Rosenserien products are 100% natural and most plants come from certified organic farms. The content of organically certified raw materials in most products is between 85 and 100%. All ingredients are biological, i.e. have a natural, not synthetic origin. Based on this, the Rosenserien's products can be classified as organic.
What does it mean that a raw material/product is organic?
There are many different labels and certificates for what is "organic". It differs what the different labels mean and allow. For some labels it is enough that a certain part of the content is from nature, while others have requirements that all content must be of natural origin. There are also different requirements for cultivation and which substances may not be included. For example, that raw materials must have been grown without chemical pesticides/fertilizers and that animal ingredients are not included. Lanolin (wool grease) and beeswax are usually allowed. Some labels also do not allow the use of chemicals in the processing of the raw material. Read more below about Rosenserien's organic labelling.
Is there palm oil in Rosenserien products?
We do not use any raw materials from palm oil in the manufacture of our products. Note that palm fatty acid, also called coconut fat wax, does not come from oil palms but from coconut fat. We also have other substances from coconut fat and they all come from organically grown coconut in the Dominican Republic. No rainforest is cleared for these plantations.
What differentiates Rosenserien jojoba oil from other jojoba oils?
Rose series jojoba oil is organically grown and of high quality. Jojoba oil is extracted by pressing the seed of the jojoba plant, which can be done in different ways. Our jojoba oil has been cold-pressed and extracted in a very gentle way. It is also oil from the first pressing. You can compare it with olive oil, which is also available in different qualities depending on how it is produced; virgin, extra virgin, etc.
Why do regular deodorants usually contain aluminum chloride?
Aluminum chloride is a substance that prevents/makes it harder for the sweat to come out. The idea is that if no sweat comes out, no bad smell can form. This sometimes causes the sweat to find its way out elsewhere; under the breasts, on the back or on the hands. One of the skin's jobs is to regulate our body temperature, which it does by expanding and contracting and by sweating. If you prevent the skin from working as it should, it is possible that it reacts by sweating more. It is not the sweat itself that smells, but it is when there are bacteria under the arms that odorous substances such as ammonia and urea are formed. The Rosen series deodorant contains natural salts that prevent these odor substances from occurring. Many people who have started using our Deodorant also tell us that they don't sweat as much as they did before. This is probably because when the skin can work properly to regulate our body temperature, the problem of sweating is reduced. But even if you sweat, you can feel safe with our deodorant because it prevents bad odors from arising. Under certain conditions, it is more difficult to prevent a bad smell, depends on pH value, hormones, cleansing etc. The Rose series has different deodorants, which one has the best effect varies from person to person.
Do Rosenserien products contain perfumes?
Rosen series products do not contain chemical/synthetic perfumes, but fragrances, "plant perfumes", from essential oils. On Inci, the chemical index, these substances are called "parfum". The essential oils are volatile, which is one reason why they smell the most when you anoint yourself and then the smell fades. It also means that the smell can decrease when a package has been opened for a long time. In our endeavor to constantly make our products better for health and the environment, we have reduced the amount of plant perfumes in 2012. This means that some feel that our products do not smell the same as before.
Can Rosenserien products suit me who has very sensitive skin?
Rosen series products are designed to also suit people with sensitive skin. The raw materials we use are known to be non-allergenic, and before we release a new product on the market, we let sensitive volunteers test them. If you have very sensitive skin, you can choose to start with one product at a time to see what suits your skin.
Are Rosenserien products allergy tested? What does dermatologically tested mean?
Rosenserien has chosen to use raw materials that are known not to be allergenic and to which it is unusual for people to react allergically. When we develop a new product or add a new ingredient to our products, we always test them dermatologically. Testing dermatologically means that it is tested on living skin, i.e. on the skin of living people. We have also chosen to test our products on people with sensitive skin because we want to make products that most people can use. This is no guarantee that no one will have an allergic reaction. You can be allergic to very many different substances and combinations. If you are sensitive or allergic, try a product on your forearm, if you are allergic to it, it usually shows up within a few minutes.
My hairdresser advises me not to use shampoo with a conditioning effect, can I use your shampoo?
There is a big difference between a "regular" shampoo with a conditioner effect and our shampoos. Many shampoos with so-called double action do not clean the hair. When you wash your hair with our shampoos, you will feel that right after washing the hair is rough, which means it is clean. But when it dried, it contracted and got a protective film, which makes it easy to untangle and it becomes shiny and elastic. We have many hairdressers who work as retailers for both our skin care products and our shampoos.
I have dyed/toned hair, can I use your shampoo?
Both Shampoo with Argan Oil and Shampoo for Hair and Body Litsea Cubeba are very mild and therefore suitable for colored, toned or otherwise treated hair. Because it is mild, it makes the color last longer than with a regular shampoo.
Does Rosenserien have an aftersun lotion?
Rosenserien's Body Cream with Sea Buckthorn works well to put on after sunbathing, the aloe vera which is the base has a cooling and moisturizing effect. Body Oil with Sea Buckthorn is also nice after sunbathing and also highlights the tan in a very effective way. Moisturizer Normal/oily Skin is excellent after sun for your face, very cooling and moisturizing.
Don't I have to wash off the night cream in the morning?
If you use a night cream that doesn't penetrate the skin but settles on the outside, there may be reason to wash it off in the morning. None of the Rosenserien's creams remain on the skin, but are absorbed by the skin, which assimilates the nutrition and the various ingredients. Exceptions would be if you use an oil or cream that is too oily for your skin, so that the skin did not absorb it, or that you applied too much.
Is there any night cream in Rosenserien?
Night Care Intense is a moisturizing night cream that is suitable for all skin types and is especially good for mature skin and skin that is beginning to line. All Rosen series Moisturizers and Rose Cream Anti Wrinle also work as day and night creams. Night Care Intense can also be used as a moisturizing vitamin mask: Do deep cleaning with e.g. Peeling/Clay mask and then apply a slightly thicker layer of Night Care Intense than you normally take. Leave to act for 15 minutes and then wipe away what may not have been absorbed by the skin. Rosenserien's Carrot Oil, Body Oil with Sea Buckthorn and Jojoba oil are also good to use at night.
Is the aloe vera in Rosenserien's products certified?
Yes, aloe vera is certified, organic and also fair trade.
What is a serum?
A product that is used together with face cream to enhance and provide additional effect. Read more about Rosenserien's Vitamin C Serum with Roseroot, which revitalizes and strengthens the skin and gives it a real boost of energy.
If it's really cold outside, can I use Rosenserien products?
It works perfectly, especially the oils are good if you are going out in really cold weather. None of the Rosenserien oils clog the skin. The humidity is much lower in the winter and also most of us spend more time indoors in the winter and the air there is even drier. This means that we often need to give the skin both extra moisture, fat and nutrition during the winter. If it's really cold outside, however, you should be careful with water-based products that can freeze on the skin. This makes the oils an excellent alternative when you are going out on the ski trail, on the mountain or for that matter walking to work on an early and cold February morning. The rose series has several oils that all work well to have on the face. Which one you choose depends, among other things, on your skin type. But if you have stronger or oilier skin and your face may easily become shiny during the day, you choose Jojoba Oil, which balances sebum production. Body Oil with Sea Buckthorn and Carrot Oil suit drier skin types better. The base of Carrot Oil is avocado oil, sunflower oil and wheat germ oil – all three highly nutritious oils. In addition, quantities of vitamins and antioxidants are added from carrot extract, vitamin E oil and carotene. The rose oil found in both Body Oil with Sea Buckthorn and Carrot Oil is fantastic for both dry, sensitive and mature skin. Carrot Oil also gives a lovely glow that looks natural! All oils are best applied to damp skin, preferably moistened with Rose Water, as the oil helps bind moisture to the skin. The exception is when it is very cold, when all water should be excluded.
Rosenserien products do not contain alcohol, but what is cetyl alcohol?
Cetyl alcohol is the chemical name for coconut fat wax. Our coconut fat wax is made from coconut fat from organic farms in the Dominican Republic, it does not come from oil palms. It has a softening effect on the skin and also acts as a texture enhancer in skin care products.
The spray function does not work on the Spray Deodorant?
On the spray deodorant, salt crystals can stop the spray function if it has not been used for a while. Flush the opening with hot water or detach the spray pump and pump through with hot water and it will start again. If that doesn't help, contact us and we'll send you a new pump.
SPF 6 sounds very low, does it really protect?
When used correctly, Sun Cream with Carotene provides good protection against both UVA and UVB rays. Lubricate often and especially after bathing and towel drying. Complete with clothes and shade if you are going to be outside longer than your skin "really can handle". In tests on voluntary subjects, Sun cream with carotene gives an average spf of 7.7, which corresponds to what a thin T-shirt gives. However, it varies between different people. Try your hand and be careful the first few days in the sun, especially abroad, in the mountains and in the spring. By sunbathing slowly without burning, you get a color that lasts longer and reduces the risks of UV radiation.