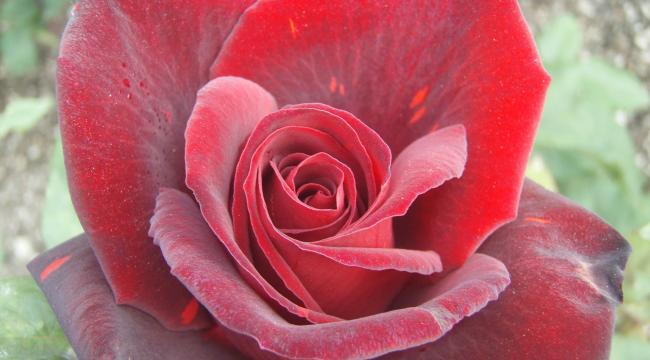 Rosenseriens integrity policy
Rosenserien protects your personal privacy. Your personal data is treated with the greatest respect and in accordance with current legislation. This policy describes how we collect and process your personal data when you visit our website, webshop and use the services offered there.
What is personal data?
Personal data is information and data directly or indirectly attributable to a living natural person. Examples of personal data are name, social security number, address, e-mail address and telephone number. This may also apply to customer numbers.
All personal data processing takes place in accordance with the data protection regulation. The personal data controller is RS Biokosmetik AB (org. no. 556234-3011).
In connection with contacting us via the contact form, placing your order or creating an account, you agree that we save and use your data to complete and provide the service you can expect from us.
What personal data do we collect and why?
Information you provide when you become a customer of Rosenserien
When you become a customer or dealer at Rosenserien, we collect your contact details: name, address, e-mail address, phone number and, where applicable, social security number. We also collect information about the method of delivery and any place of delivery. The purchase agreement that we have entered into with you constitutes the legal basis for the processing of your personal data and is necessary for us to be able to fulfill our legal obligations and fulfill this agreement towards you regarding, for example, delivery and payment.
Data collected during personal contact
When you contact us via, for example, a contact form, e-mail, or telephone, we collect the personal data that you provide to us. We do this to be able to answer the questions you have and to handle your case. It can e.g. be information about name, e-mail address and order number. If your question concerns a complaint, we will process your data in order to fulfill our obligations under current consumer legislation. We do this against the background of the legal basis based on our purchase agreement with you.
How do we use your personal data?
We process your data to identify you as a customer, manage and deliver your order and to handle invoicing and payment. We also process your personal data to be able to help you if you contact us with questions, comments or, for example, a complaint.
Newsletter
We use the retailer's information to send e-mails with information about our products. You can withdraw your consent to the receipt of newsletters, promotions and offers at any time by contacting us.
We will never disclose your information to an unauthorized party or sell it on to an external party.
With whom do we share the personal data?
Payment solutions
In order to be able to take payment and manage payments, we share information with Klarna. Klarna will collect personal data about you in connection with payment. Klarna is thus responsible for personal data for this information according to the companies' terms and conditions. See Klarna's terms and conditions
Billing
For invoicing our resellers, we use Björn Lundén. See Björn Lundén's privacy policy
Transport company/Freight company Postnord
For shipping, we use Postnord, which collects the personal data required to complete and deliver your order.
Cookies
Some cookies on this website are necessary, and the website will not function normally without them. These cookies are created when you submit a form, log in or interact with the website in any way other than simply clicking on simple links.
This is how long we save your personal data
We save personal data as long as there is a legal basis, a documented purpose for the processing or an ongoing user relationship. We have ongoing procedures that ensure that we do not store unnecessary personal data and we minimize the storage time as much as possible. We normally save your customer data for a maximum of two years from your last customer contact. However, we save information that is required according to the Accounting Act, for up to eight years.
This is how we protect your personal data
We have taken appropriate security measures to protect your personal data against loss, misuse and unauthorized access. The number of people who have access to your personal data is limited. Only people with us who need to process your personal data have access to them. The suppliers with whom we share personal data will only process it on our behalf and do so in accordance with our instructions.
We use industry standards to store, process and communicate sensitive information in a secure manner, e.g. SSL and one-way hash algorithms.
You decide over your personal data
You have the right, once per calendar year, to find out which of your personal data is with Rosenserien and to request that these be deleted. Contact us to access that information or delete your data.
If your data is incomplete, incorrect or irrelevant, you have the right to request that it be corrected or deleted.
Among the things that cannot be deleted are, among other things, data that is required according to the Accounting Act and data that is required for the Rosenserien to be able to fulfill its obligations in e.g. complaints.
It is important to us that you feel safe. We protect your personal integrity and always strive to treat your personal data with the utmost respect. If you still believe that we are processing your personal data incorrectly, please contact us. You also have the option of submitting a complaint to the Swedish Privacy Protection Authority, which is the authority that supervises the processing of personal data.
Rosenserien reserves the right to make changes to this privacy policy at any time, to the extent that they are necessary to remedy disturbances or meet new legal and technical requirements. Any changes to this privacy policy will be posted on the website.
For further information about our personal data handling, we refer to info@rosenserien.com